With time we grow and over time our wines mature. This process makes us richer with each new vintage and so much richer with each new generation. We are constantly learning, from others and from watching the passing of time, our history.
The first Pellé winemakers made wine for their own consumption, to have something good to drink with Sunday lunch and something thirst- quenching when working in the vineyard or fields. And then, because the wine was good, it was sold to friends for parties and weddings, and to licensed premises nearby.
Our earliest written records of trade reveal that Paul Pellé transported and sold barrels of wine to brasseries in Bourges in the early 20th century.
Henry, Eric, Ernest Pellé – graft preparation (1962)
Ernest Pellé, Paul's son, also produced wine but in addition created a vine nursery. The plants were sold in the Menetou-Salon and Sancerre appellation areas (until the early 1990's). In 1959, Menetou-Salon wines started to build an image for themselves, following the creation of an appellation d'origine contrôlée
Ernest's son, the young Henry Pellé, aware of the rich quality of his terroirs in Morogues, insisted that the village's name be allowed to appear after that of the appellation on the wine label. Since then our Menetou-Salon Morogues, at the heart of our range, has remained the Domaine's flagship wine.
Henry Pellé invested with confidence: he bought vineyards whenever he could and in 1970 he had wine cellars built below his Les Cris vineyard. Wheels were in motion but there was still some risk involved; in order to sell all the production, Henry and his wife, Alberte, tirelessly visited wine fairs in nearby départements and started to envisage distribution both in France and abroad.
But Menetou-Salon remained the 'little sister' appellation to Sancerre – younger, less well known and less called for at the table.
Then in the late 70's Henry acquired 5 hectares of vineyards in Sancerre. He took advantage of the quality of this new production to promote his Menetou-Salon.
When his son Éric joined him in 1980, Henry's determination and perseverance, together with the quality of the Morogues terroir, had established the wine estate as a reference for Menetou-Salon, and the Menetou-Salon Morogues as a reference for Sauvignon.
In 1981, Henry and Éric decided to produce their first single vineyard wine : les Blanchais ; pioneers in the region, they made a wine which derived its quality, not from the methods of ageing or the age of the vines, but from the definition of its terroir. Future wines would follow the same principle.
More and more customers, from further and further away, needed to be attended to. Eric's young wife, Anne, joined the Domaine to help her mother-in-law in the office. By then, the Domaine had grown to the size it is today. Henry's gamble had paid off.
Tragically Eric died in an accident in 1995. Anne and Henry were fortunate enough to find Julien Zernott, a young oenology graduate at the time, to take over Eric's work. Together they continued the work. 1996 saw the appearance of the Vignes de Ratier and Les Cris wines. Julien's work on the reds in particular enabled the Domaine to remain at the forefront of the appellation.
In 2007, Julien handed over to Paul-Henry Pellé, Ann and Eric's son, who created his very first vintage. He's still the current winemaker, since he arrived the Carroir (in white an red) have been create.
Contact
domaine Pellé
18220 MOROGUES
Tel. +33 (0)2 48 64 42 48
Open (tasting and shop) Monday to Friday : 9 - 12 am / 1:30 - 5:30 pm. 
Closure : Saturdays, Sundays and Holidays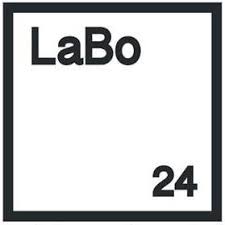 You can also find our wines a few kilometers from Morogues at the Art Gallery LaBo24 - 24 Rte d'Henrichemont, 18250 La Borne
Open during week-ends and holidays: Saturdays from 02:00pm to 6:00pm, Sundays from 11:00am to 6:00pm. 
Grandx Feux - From October 21st to 29th
Saturdays & Sundays 11:00am - 06:00pm
Monday & Tuesday: closed
Wednesday - Friday 02:00pm - 06:00 pm
Tastings on the wine estate
  January 30th-31st & February 1st 2023: Millésime Bio in Montpellier - Parc Expo - Hall A2 - Booth 1422         February 6th and 7th: La Levée de la Loire in Angers - Parc Expo - Booth...
read more
Press reviews